Boy – Brith Mila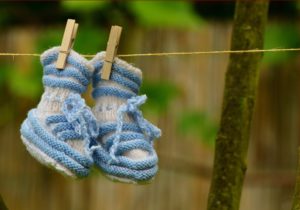 Brith Mila or circumcision is performed on an 8-day-old child if of course the child is in good health. This intervention is performed by a Mohel. Before the act he is desirable that the child be examined by a pediatrician who may also be the Mohel. It was on this occasion that the Mohel first pronounced his name in Hebrew.
You have the option to organize the Brith Mila in the Montevideo Synagogue after the morning service or in the community center, depending on the family's choice. And you can continue then with your guests by a seudat mitzvah (reception) in one of our lounges.
For all information, contact the secretariat by email ccew@montevideo31.com or by phone at the following number: +33 1 45 04 66 73.
When registering, you will be asked to present the parents' ketubah (marriage contract) and the family record book.
To help you choose a Mohel, the French Association of Mohalim has established a list of approved Mohalim, cf. following link:
https://www.consistoire.org/naissance/
Mail from French Association of Mohalim: associationfrancaisedesmohalim@gmail.com
Phone from French Association of Mohalim: +33 1 49 70 87 64
Girl – Nomination
The name given to a child has the value of identity and also a mission. We give the Hebrew name to a newborn baby girl when her happy dad goes up to the Torah, the first day we read it, after birth. The officiant recites a prompt recovery prayer for the happy mother, and a special prayer in which the child's name is given and announced. It is customary usual to offer a snack or a kiddush after the Shabbat service while listening to the name being given. Among the Jews of Alsace and the Rhine Valley, a ceremony called Hol Kreish (above the crib) celebrates the entry of the little girl into the community. See the following link for more details (in french): http://judaisme.sdv.fr/traditio/hollek.htm.
Sefardic Jews have another use ; the Zeved Habat (זֶבֶד הַבָּת) girls nomination ceremony.
These 2 types of ceremonies can occur one month after the birth and can be celebrated within Community Center.
Book a room
To book a room within Community Center : CLICK HERE.